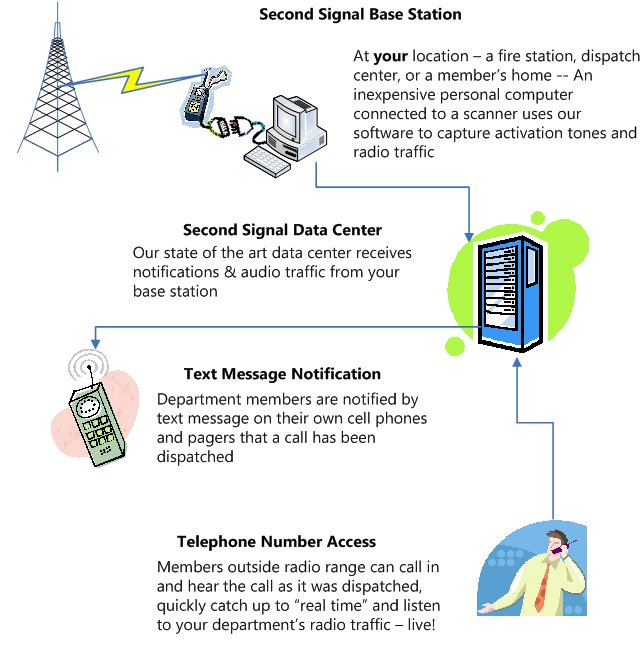 1. At your location - a fire station, dispatch center, or a member's home -- an inexpensive personal computer connected to a scanner uses our software to capture activation tones and radio traffic.
2. Our state of the art data center receives notifications and audio traffic from your base station.
3. Department members are notified by text message on their cell phone, pager, or email when an incident is toned out.
4. Members who are out of the radio service area or who missed the initial call just call a local telephone number and they can hear all of the radio traffic from the time the call went out, up to and including live real time radio traffic.